SERVICES
Dirt Removal Companies in Calgary
The following is a short description of some of the projects YDIG can complete:
Garbage Bin Rentals for all sorts of Projects
Excavation Projects for Dirt Removal or Levelling, Trenching for Gas, Electric, Retaining Walls etc…
Offering Backyard Projects with a Mini Excavator (only 28 inches wide and a 36 inch skid steer)
BIN RENTALS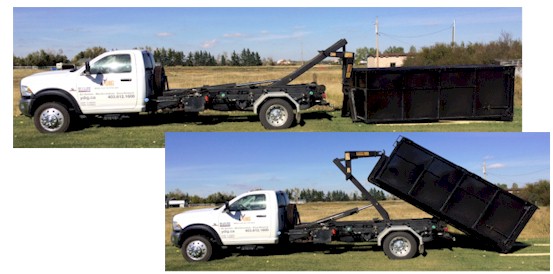 Includes:
Includes delivery , removal, plus cost of disposal (as per the landfill rates).
One 10.7 yard bin $205.00 OR $220.00 for a lockable bin.
Includes 5 days for loading, $10.00/ day thereafter.
Cost of disposal is as per the City of Calgary Land Fill rates, which can be viewed at www.calgary.ca (click on landfill rates).
Or private landfill
---
Copyright © 2014, YDIG. All Rights Reserved.